Recycle and Reuse
Big Bazaar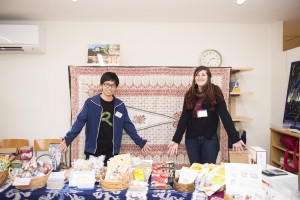 The Kyoto YWCA's Big Bazaar is held semiannually on the first Saturday of June and December each year.
Why don't you come to our big bazaar, enjoy shopping and find a treasure!
Thrift Sale
The Kyoto YWCA's Thrift Sale is held as follows:
Open: Third Saturday of each month
Time: 11 am to 2 pm
Please feel free to come to our Thrift Sale and find favorite items there.
English Paperback Book Exchange
We have a free English Paperback Book Exchange on the lobby of the Kyoto YWCA main building.
Browse through our selection of used books which you can take for free.
We only ask you to bring in books of your own for exchange.
Tell your friends. The more people bring in books, the better the selection.
Please, only books in good condition.